Making sensors
---
to measure and sense the physics
Light, temperature, weight, movement, humidity, power consumption, moist, electromagnetic radiation. These are just some of the physical properties which COSESY sensors have measured to get data out of things and the environment. COSESY has specialized in retrofitting a tailored sensor to existing equipment, thereby prolonging the lifetime of existing infrastructure and open for new business models.
"We serve more than
 29.476
end-users"
Developers must know the problems of end-users, factories, suppliers and distributers. Business decisions must be backed by data analysts. Label designs must fit certificate requirements and product size. Marketing and mechanical designs must fit functions. And supporters must have access to maintenance info and tools. 
Collecting data
---
from a fleet of sensors
Cosesy has made a new concept for collection of data from sensors. Tailored to purpose and cost effective even in lower volumes. At the same time, future proof and with technology from a range of the best danish companies in IoT.

Click here to check out the technology.
Making IoT requires a rich toolbox, a trained team and trusted suppliers. For that, COSESY has made a platform, serving as the foundation for our team and customers when IoT is part of the everyday work. You can click here to learn more about our platform.
"To make IoT products
only 15% of the work
is hardware or software...don't forget the rest"
Integrating things
---
make new and old things work together
Interfacing other systems has always been an issue in IoT. It has blocked many business models and ideas from becoming reality. If you buy a product from one vendor, then how do you get it to work with another vendor. The answer is simple when using the COSESY platform: you just need someone from COSESY to connect the things together. In addition to connectors, wires and software interfaces, then our new MHub series of data-collectors can have new interfaces, even after installation. From KNX, fire installations and building automation to monitoring centrals, clouds, AIs and ERP systems.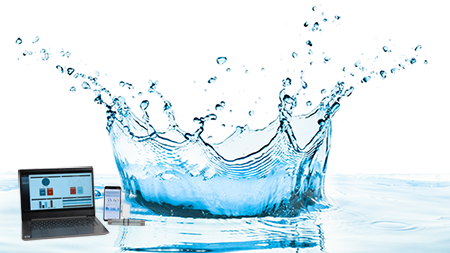 Together with a leading insurance company in Denmark, we tested the benefits of a sensor mounted on water pipe leaks to detects leakages. The sensor do not require changes to the pipes. A pilot test running for 6 months showed that leakages are found and people do get more aware of their use of water and act on potential risks. In operation at end-users since October 2020.
Insurance companies in Denmark
Reduce Damages
Leaks on hidden water pipes can be difficult to detect, and the consequent damage can be enormous and have high cost. With leading insurance company, we developed and put a water leakage sensor into pilot test in just 4 months.
Competences
| | | |
| --- | --- | --- |
| Ideation | Architecture | Development |
| Pilot | Operations | Support |
Devices
| | | |
| --- | --- | --- |
| Dashboard | Water Leakage Sensor | Hub |